Riva Surya Bangkok Hotel
Learn how to make the ancient Thai tea "Luk Chup" with Riva Surya Bangkok
{{noticia.nombre}} Hotel Bangkok
Learn how to make the ancient Thai tea "Luk Chup" with Riva Surya Bangkok
Interest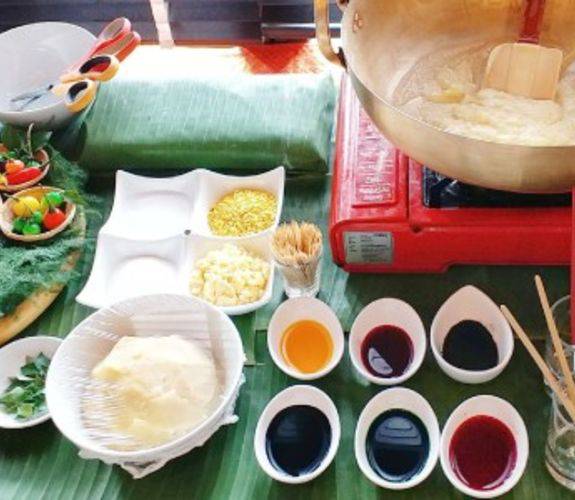 The meaning of Luk Chup is "lovely", usually used when adults give candy to little ones. In the old days, Luk Chup was the sweets made for the King of Siam to have after meals in the palace. The skill of making these little sweetmeats could thus be learned only from people in the palace.

Nowadays, eating Luk Chup is not limited to palace people alone, however, they still preserve their traditional position as the premier confectionery treat and Thais popularly present them to their superiors and elders on special occasions like New Year's Day, birthdays, or as a gift to convey congratulations.

Our chef has created a program for our in-house guests to learn how to make this spectacular ancient dessert. Classes available from 15:00 - 17:00 on Friday's and Saturday's. Advance reservation is required before 12:00.
Back